Benefits of Corner Desks
Benefits of Corner Desks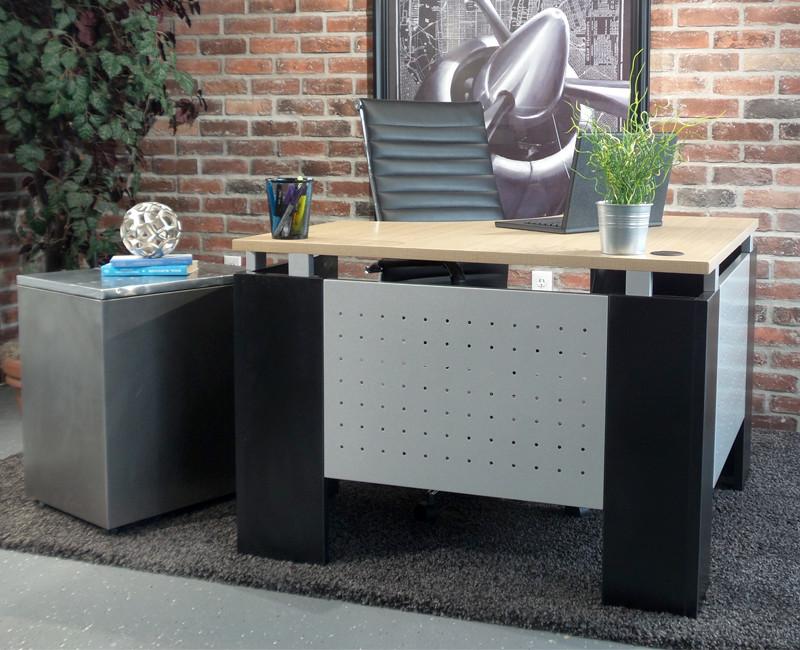 For anyone looking for furniture for their office or home workspace, efficiency and use of space are big issues. At Online Office Furniture, our high-quality products are designed to maximize comfort while also giving a big nod to these important areas.
The desk is a particularly important factor for many offices, and in plenty of cases, one particular type stands out: The corner desk. A corner desk offers several benefits that a few more rigid desk types don't – let's look at these advantages.
Room Space
The corner of an office or a home study can often be a very difficult space to fill using traditional desks. You can put one in the corner, sure, but doing so will limit your full range of movement.
A corner desk maximizes space in the same way, but without the loss in movement range. You have more floor space for furniture or walkways, which can be a huge edge for people with a smaller office – or students in a dorm room or small work area. It provides more space to move around freely, a larger factor in productivity than many people realize.
Under Desk Space
Space in the room isn't the only benefit of a corner desk, either. Corner desks almost universally have more under-desk space than traditional models. This space can be used for a CPU tower, a printer or scanner, or an under-desk pedestal, among other things.
Easy Access
If you have a long traditional desk, chances are you have to strain to reach across it or physically move your chair at least a few times per day. A corner desk removes this need as long as you have a basic swivel chair – you can simply pivot from left to right, accessing the same surface area without ever needing to move your chair or strain. You can spread work across two distinct sections, as well.
Want to learn more about the benefits of a corner desk, or interested in buying an office desk online? Speak to our experts at Online Office Furniture today.