Reducing Cords in the Office
Reducing Cords in the Office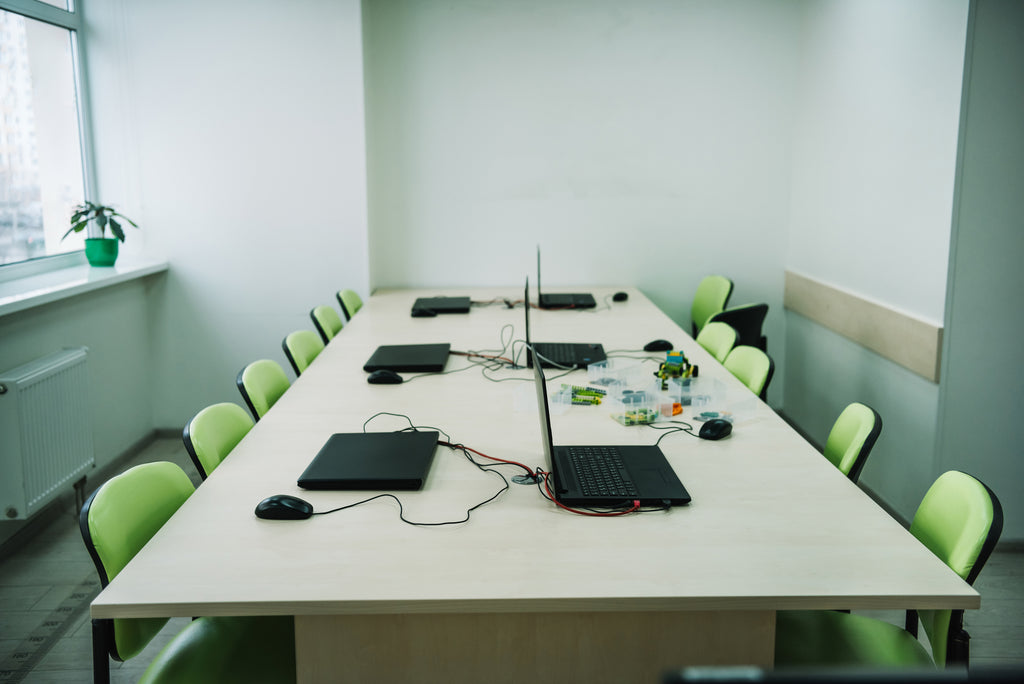 In today's modern business age, it's understood by all smart businesses that office design means more than just a few colors and desk placements. An office layout can work wonders on productivity for your entire team, and we at Online Office Furniture are here to help you buy the types of office furniture that can make this happen for your business.
One trend that's popular in many workplaces these days? Minimizing cords. Limiting wires and cords running along the ground and on desktops makes the office seem sleek and modern, and can have some functional benefits as well. Let's look at three areas where you can use smart office furniture purchases to minimize wires.
Conference Room
The conference room is often where you'll try to impress big clients or hold vital meetings, and you want it to be both clutter-free and functional. To do this, consider trading in your old conference table for a new one with "invisible" wiring, USB ports built in and power outlets on the tabletop itself.
You can consider integrated Wi-Fi intercom systems, as well. This will mean that your team and any clients using the room won't be fighting over a single free plug in the corner, but also won't be running a bunch of annoying cords all over the room.
Receptions and Lounges
Another high-traffic consideration is reception areas and lounges, areas where your top priority should be eliminating any liability or risk presented by wires or cords. Consider remote controlled blinds and dimmers, wireless speakers and lamps, and integrated power solutions like USB ports and charging stations. You want people who are just entering your business to see a modern-clutter-free area.
Offices
With integrated tech capabilities for tech and storage, it's easy to almost completely free yourself of bothersome wires at your desk. Consider desks, printers, and lighting solutions that are wireless, or that come with convenient storage areas for any cords that are necessary.
For more on using furniture to cut down on annoying cords and wires, or to buy any of our office furniture online, visit Online Office Furniture today.