meeting location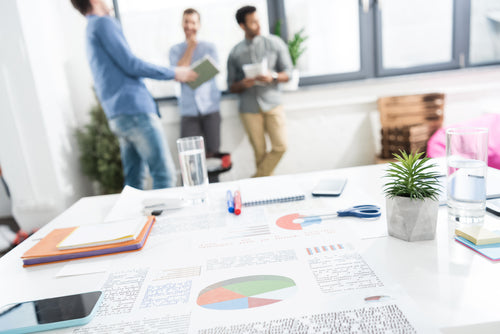 Creative Options for Alternative Meeting Locations
The workplace is a constantly evolving animal, with managers and designers constantly looking for tweaks to help improve productivity and performance. At Online Office Furniture, we have all the products and materials to help make your office as streamlined as possible from an aesthetic and practical standpoint.
When looking to buy office furniture, consider social elements like the conference room. Humans are naturally social beings, and we regularly have meetings and discussions that the conference room has traditionally been used for. But in today's modern age, the conference room isn't the only option for these kinds of meetings. Here's how to adapt your office design without a full renovation or additional conference rooms – a few alternatives to the traditional approach.
Standing Room Only
Sitting for hours each day can increase chances of illness and can also decrease productivity, and for this reason, standing-only meetings are becoming more popular. They're an excuse for employees to stand up and increase their circulation, all while being productive at the same time. These meetings can take place in a variety of areas where there's enough space to stand comfortably – at meeting tables, or at a cluster of desks in the office. This format is best for smaller groups and shorter meetings.
Outdoor Elements
If space is at a premium inside, or even in some cases where it isn't, consider taking things outdoors. Many companies now have covered patios, rooftop gardens or landscaped paths on their grounds. The outdoors can help stimulate creativity and the same kinds of circulation as a standing-room meeting, and will vary things up enough for employees to feel like their day isn't stagnating.
Productive Pods
Also called huddle rooms, focus pods or touchdown rooms, these are meeting spaces that act as mini conference rooms. You can design them with some basic shaping materials like desks or a group of small tables – anything that clearly signals that this is a space where a meeting is taking place. Productive pods can range wildly in size, and work for any project that needs two or more people. In some workplaces, employees can consider glass walls for sketching or whiteboards. These kinds of meetings are perfect for cutting out passersby and non-essential conversation.
For more on creative ways to design meeting spaces in the office, or to order office furniture today, visit the pros at Online Office Furniture.